The company Hugo Vapor has released a device Ranger GT234. The boxmod was given a huge color display, adjustable backlighting and a maximum power of 234 watts.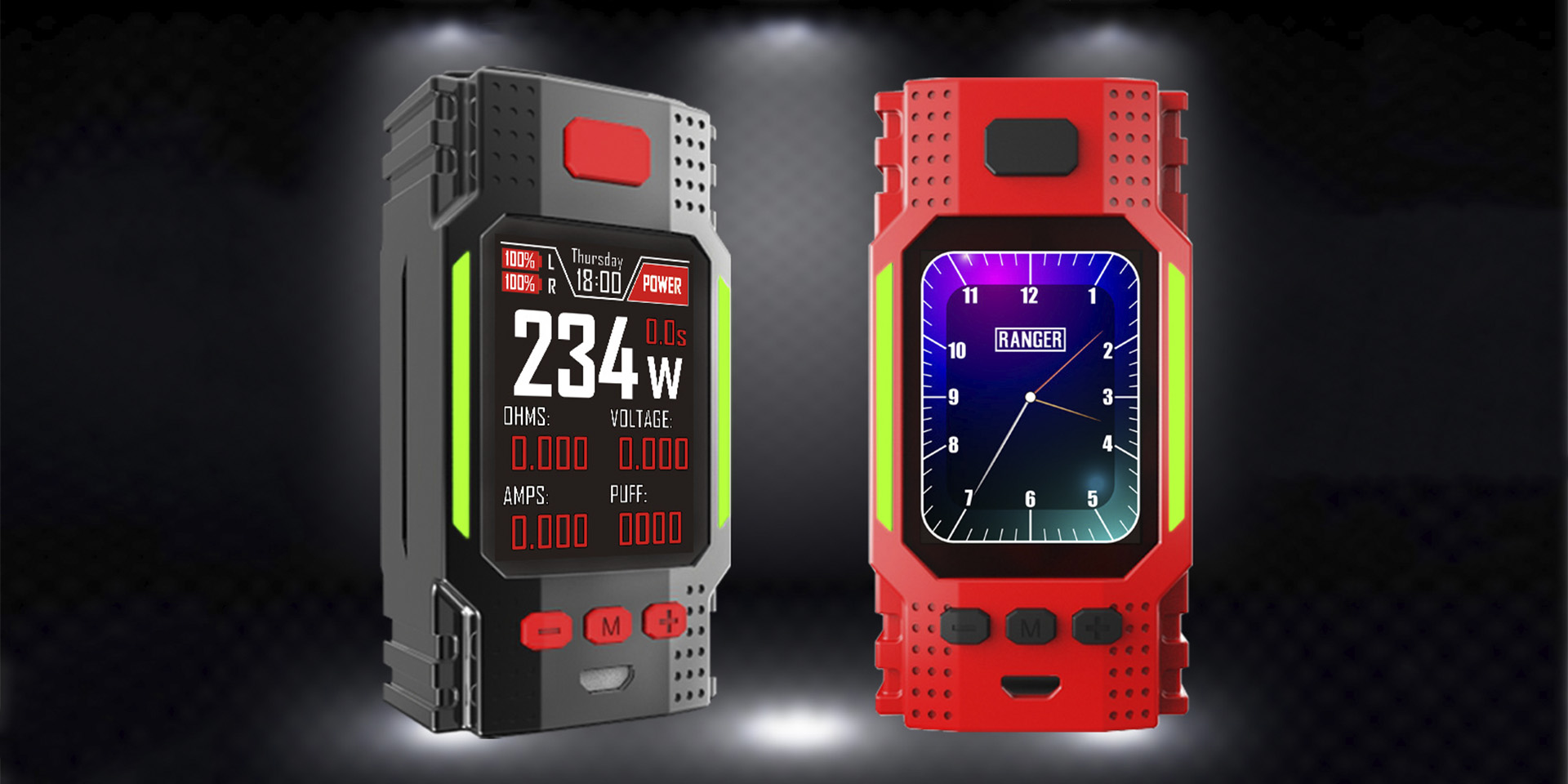 On May 25, the company Hugo Vapor presented in instagrame a new box mod – Ranger GT234 . The main material for the rectangular case was chosen zinc alloy. The uniqueness of the design was given due to additional edges and perforations. The landing site was placed on a hill and equipped with special channels to protect it from sticking to the atomizer. In the center of the front side a large color display was installed, on the sides it was supplemented with two backlight strips. Above the fire button located. The bottom of the panel provided three control buttons and USB-port.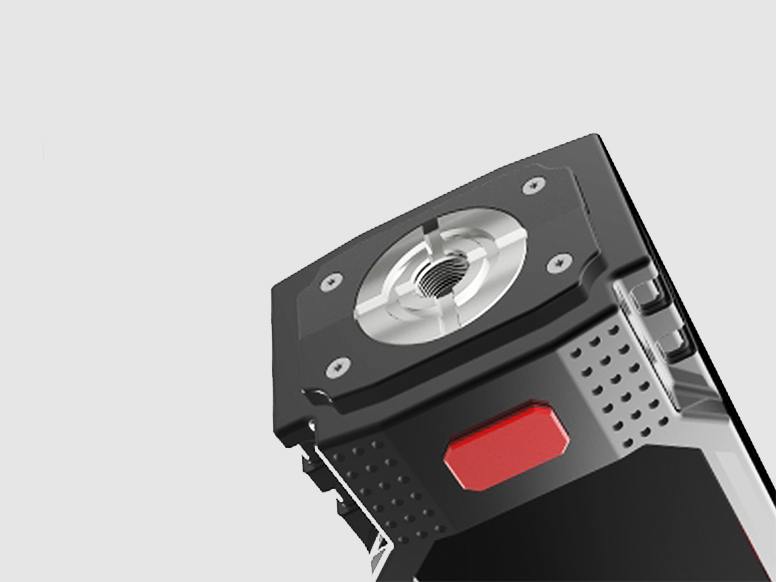 Boksmod supports thermal control and varivat. The interface is multifunctional, the backlight is customizable. Ranger is powered by two 18650 batteries, they can be charged via USB-port with a current of up to 2A. The device is capable of delivering up to 234 watts of power. The resistance range is from 0.06 to 3.0 ohms.
Package includes a USB cable and instructions.
Main characteristics:
Size – 88 to 45 to 31 mm

Material – zinc alloy

Meals – 2×18650

USB charging current up to 2A

Maximum power – 234 watts

Black and red color
Now It's Available :
Hugo Vapor Ranger GT234 TC Box Mod
 Hot Sale Recommendation:
Voopoo Vmate 200W Kit With Uforce T1 Tank