Another collaboration gave birth, in my humble opinion, to a rather decent device. The participating parties are Hotcig and RigMod WW. And they brought to light the skvonk box, managed already proven only from the positive side, waterproof HMchip. So, meet godnota in an ultra compact size Hotcig RSQ squonk mod – I had nothing to do, so says the manufacturer)))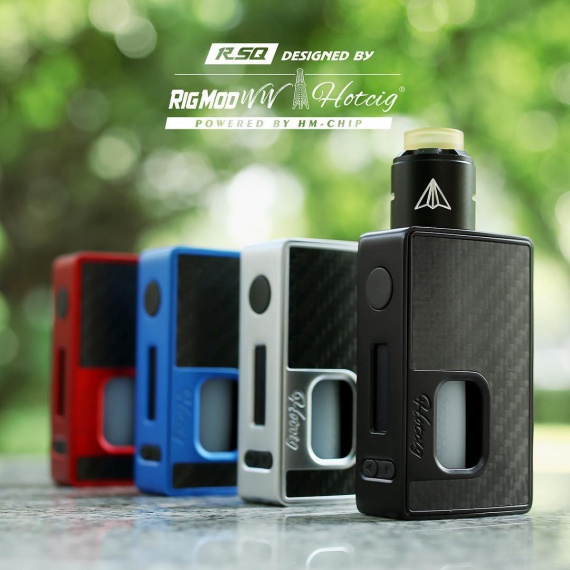 Dimensions: 79 x 25.5 x 48mm 
Weight: Unknown (according to the materials used, will be too heavy) 
Case Material: Zinc Alloy 
Capacity bottle: 7ml 
Power: 1 x 18650 
Chipset: HMchip powered by Hotcig 
Output power: 1 – 80W
Voltage range: 0.5 – 7.5V
Operating mode: POWER, TC (NI200, SS, TI), TCR, BYPASS
Temperature range: 200 – 600 ℉ / 100 – 315 ℃
Supported resistance: 0.1 – 3.0Ω (presumably)
Protection: from low / high resistance, from overheating, from incorrect polarity, from short circuit, from overcharging / overdischarge
Connector type: steel 510, pin gold-plated, spring-loaded
Screen / diagonal: yes
Micro-USB port / charging: yes, charging current 1A
Update / firmware: yes
Color: black, steel, red, blue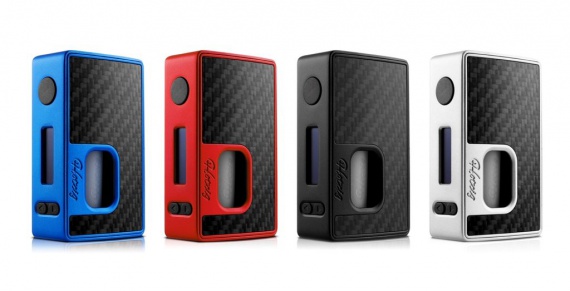 Options
– RSQ squonk mod
– 2pcs silicone bottle (one is preinstalled) 
– USB cable 
– user manual 
– warranty card 
Immediately as regards dimensions. I did not have much time to dig deeper, as it should, but, offhand, it really is one of the most compact managed skonk boxes on the market. So Respect, as they say.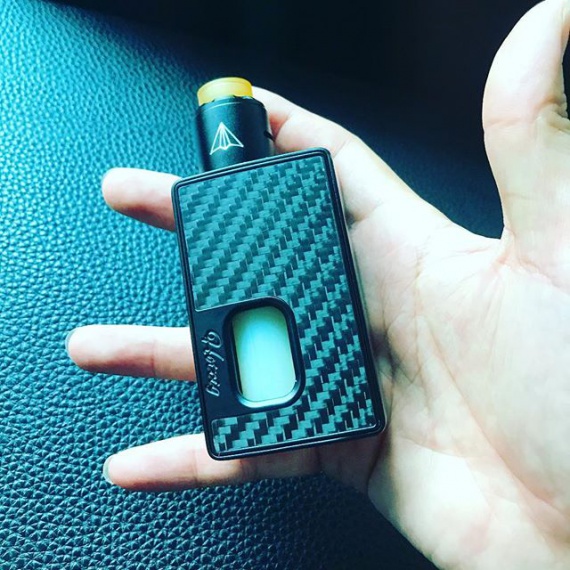 Oh, I love bricks. Apparently, Hotcig chose a comrade on this principle – RigMod WW also has a similar form factor. Design, I will say right away, to my taste. Strictly rectangular box with rounded corners, side removable panels – one with a "zakos" under carbon, the other with a relief name of the model.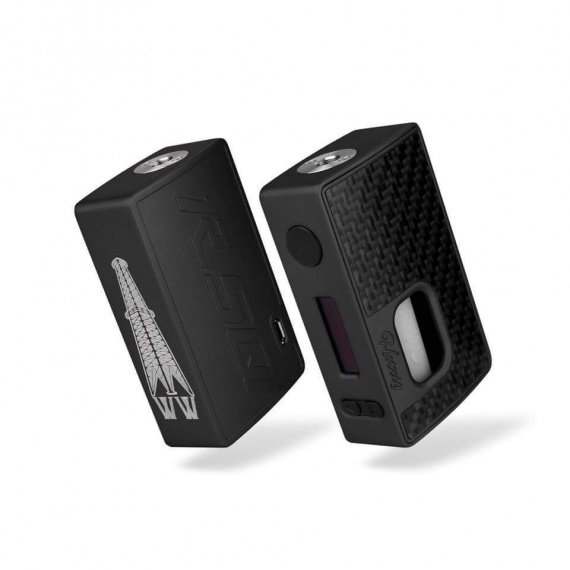 "Advertising space" companies are divided among themselves as follows. On the side panel near the window fit the logo Hotcig, and RigMod WW got the back side of the box.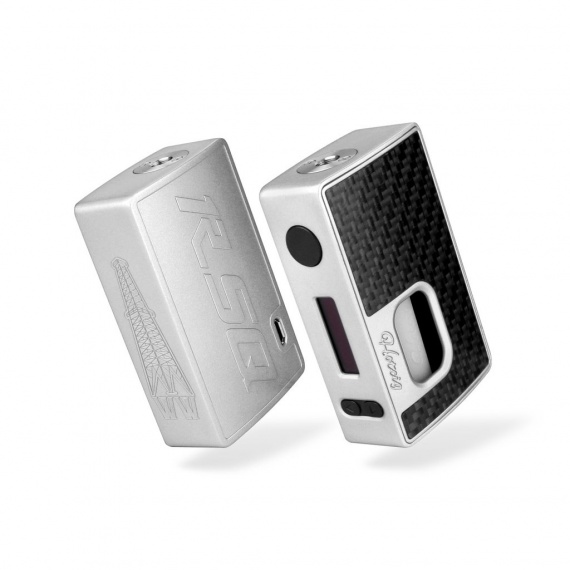 Boxing looks shot down, solid and clear. This will suit both a teenager and a serious businessman. In a word, they did their best.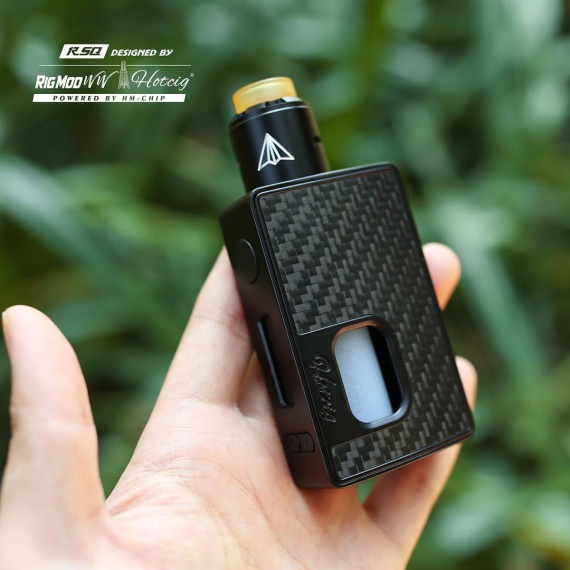 The "disease" with the landing of atoms, apparently, Hotcig won. Now 24mm atomizers should sit as it should.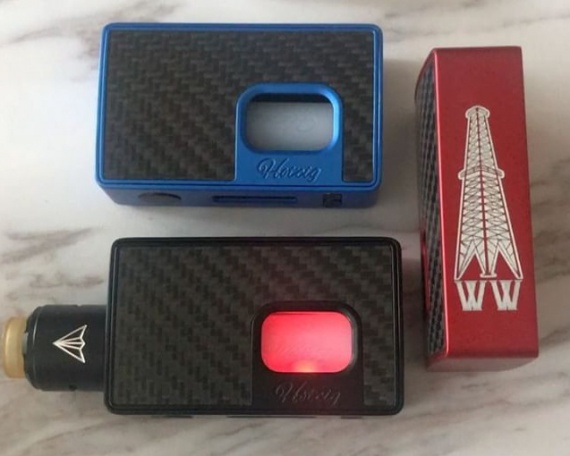 The control panel looks great. We didn't bother with the fire button, retained the old outlines, only increased the diameter – excellent.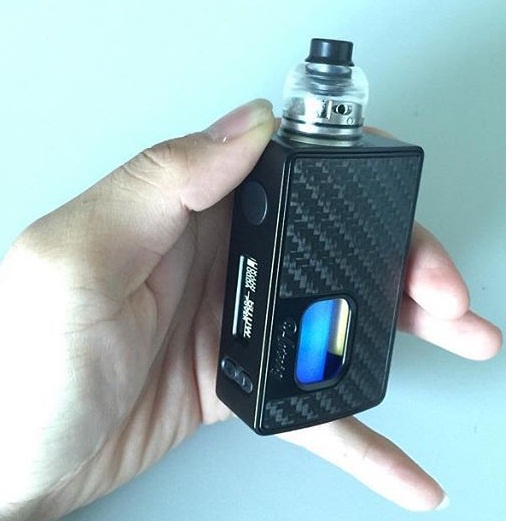 The window for clicking on the bottle repeats the shape of the box mod and is quite stylishly inscribed in the overall ensemble of the device. Its edges have a pleasant bevel angle. Nevertheless, problems with the "light" of the battery could not be avoided. Here I am amazed, is it difficult to add a thin plastic partition in the color of the case between the bottle and the battery? It's just elementary.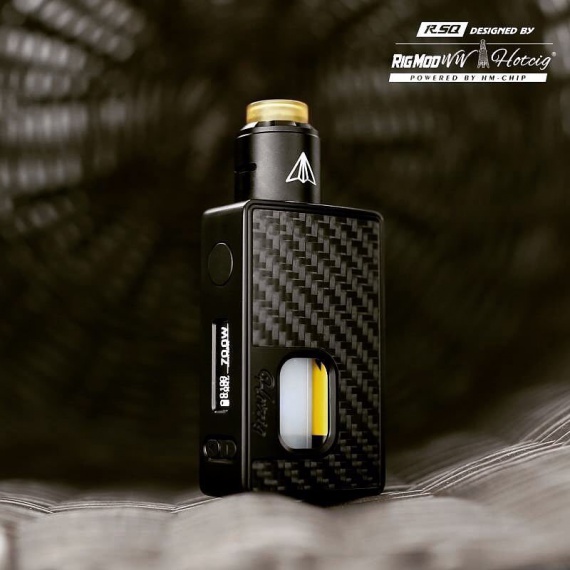 Inside, the manufacturer decided to hide almost all contact elements from the owner's eyes.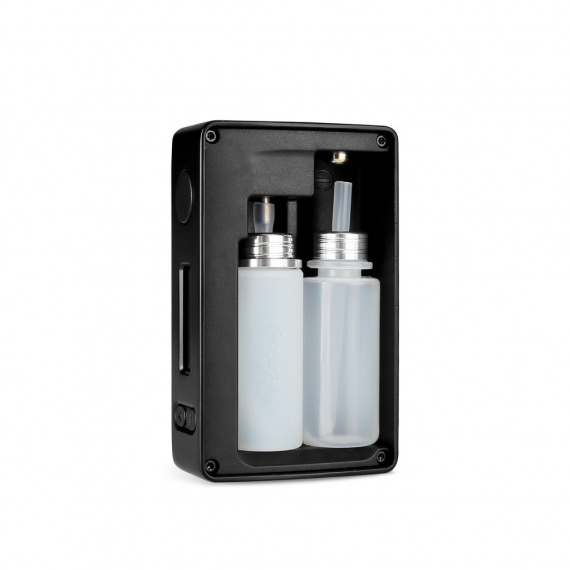 Not without a surprise. In the internal panel, located in the vicinity of the bottle, built-in RGB lights. Good or not, judge you. But I note that it does not look miserable, as we used to see. The backlight is soft, "warm", and not intrusive – it turns out that the bottle glows from the inside. Most likely, there is a function to disable it.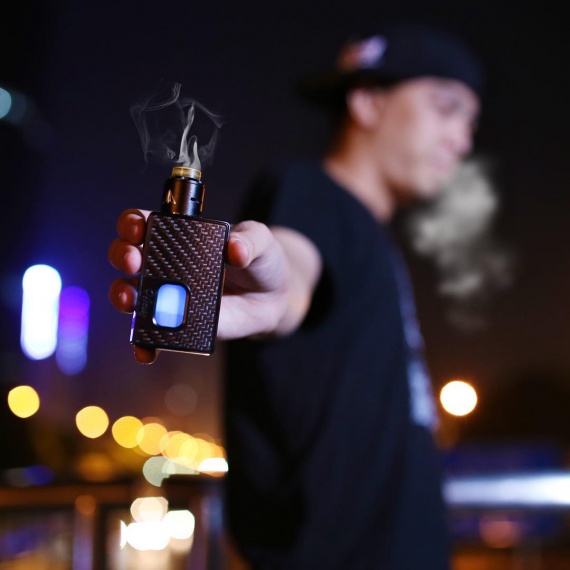 I hope that both side panels are removable, otherwise troubles with picking up the battery can not be avoided, since the ribbon is not provided.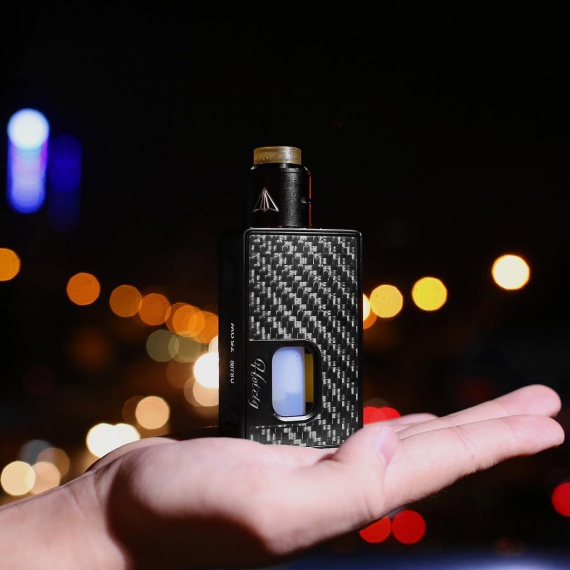 Advantages / disadvantages
+ design 
+ compactness 
+ chipset 
+ performance 
+ ergonomics
– / + price 
Now It's Available :
Hot Sale Recommendation: