Ah, how did I wait for this meeting. And all because after the release of the V200 mod and Intake tank, which had some success, I finally made sure that the developers and designers in Augvape are not in vain getting their salary. On the other hand, after such success, it is very difficult to keep the bar at the proper level. But, looking ahead, I'll say that they managed not only to hold, but also to raise it even higher, much higher.
Augvape DRUGA Foxy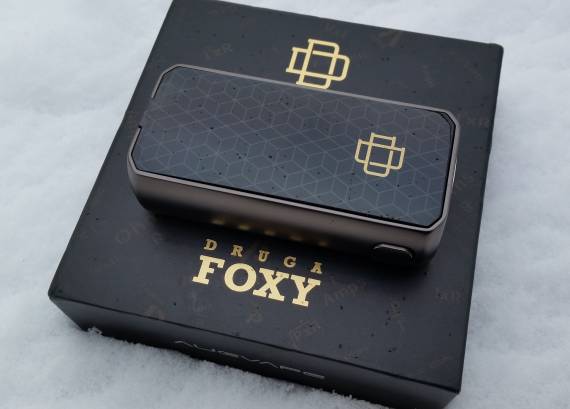 Dimensions: 93.5 x 48 x 27.5mm
Weight: 218g Case
Material: Zinc Alloy + Plastic
Power: 2 x 18650
Output Power: 5 – 150W
Voltage Range: 0.5 – 6.5V Peak
Current: 45A
Operating Mode:POWER (varivatt, varivolt)
Supported resistance: 0.05 – 3.0Ω
Protection: against low / high resistance, against overheating, against short circuit, against reverse polarity, against overcharging / overdischarge
Connector type: steel 510, brass pin, gold-plated, spring loaded
Screen / diagonal: yes, 9.2 * 5.2mm
Micro-USB port / charging: no
Color: see photo below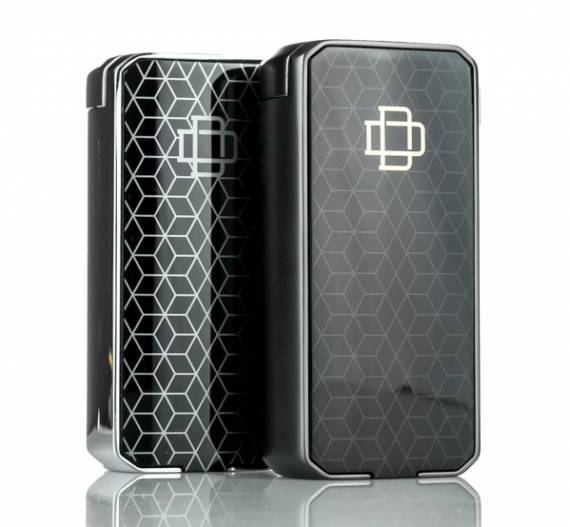 Package
Contents – DRUGA Foxy mod
– user guide
– warranty card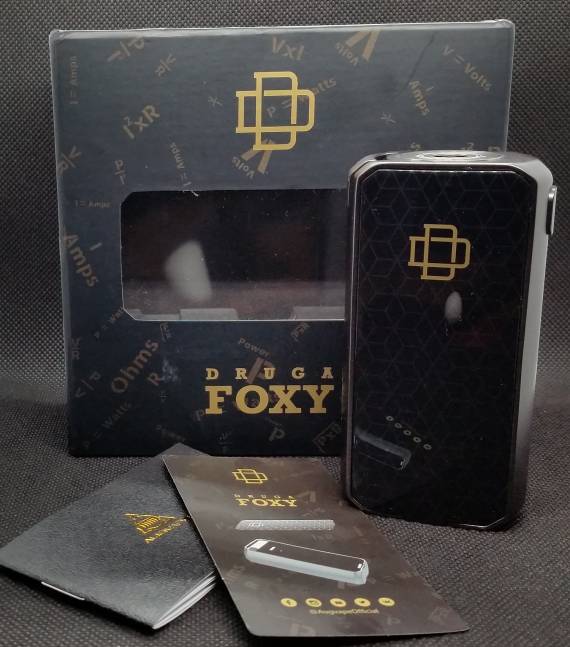 I cannot but note the presentation – once again the manufacturer presents his novelty in such a way that it is not a shame to present it, and it is not a shame to put it on the shelf of the display case, not to mention the fact that such a package is simply pleasant to hold in your hands.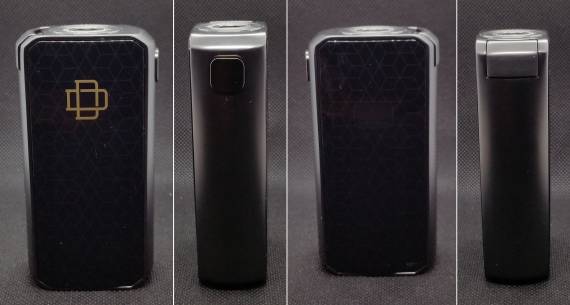 So, our hero, in my humble opinion, looks just gorgeous. This is due to several factors. Perhaps I'll start with the design – it's minimalistic, but at the same time there are some elements of "sophistication" or something – I'm talking about the decor of the side panels. Not just plastic, but with a barely noticeable unobtrusive geometric pattern. Well, and I think no one would refuse the "Druga" logo, because it is also "in the subject" here – a neat little mention.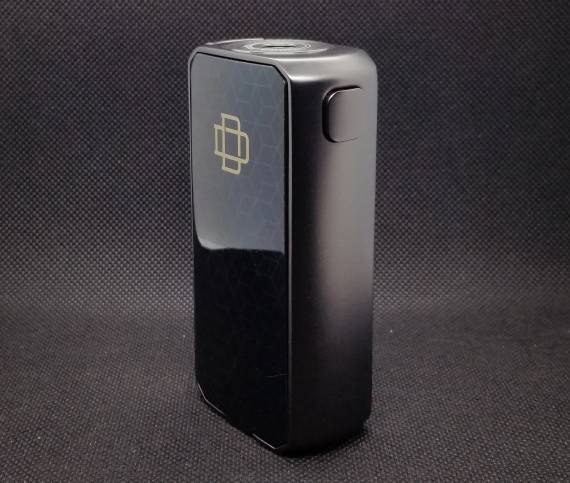 Secondly, it is a form factor and dimensions. Like the previous flagship, the device is elongated in a vertical plane. As for me, this is also a good solution, because in the palm of your hand it lies just fine – a closed grip, convenient for handling with both thumb and forefinger. Small sidewalls are nicely rounded, the edges do not stick into the palm of your hand – ergonomics are very decent.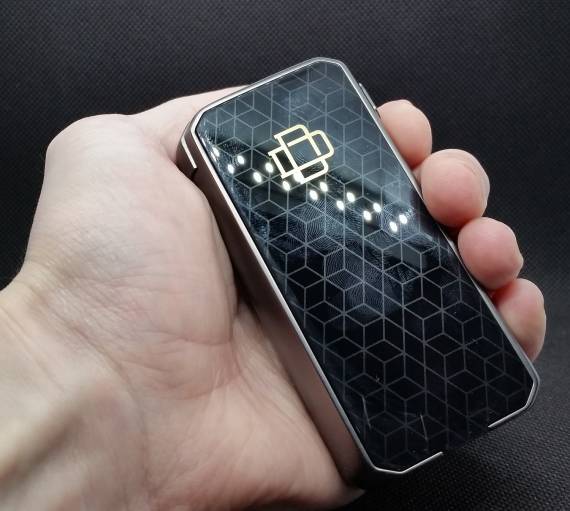 Thirdly, it is a varnish. I did not test the device for so long, however, it pretty well established itself. And I want to separately note the dark color – I chose this one, because it seemed to me not just dark. And so it happened – it casts a little brown, or even dark dark burgundy. In short, it looks very original and interesting.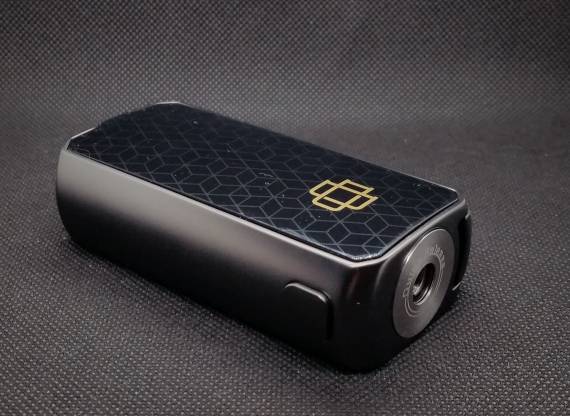 Click Here Ave40  For Vape Wholesale Cooperation.
Hot Sale Recommendation:
Vladdin Eden Vape Pod System Kit
Veiik Airo Vape Pod System Kit- Limited Edition
Vape Wholesale & buy Electronic Cigarettes online in Bulk. 2m*1i9y0a7j*
Quality Vape Products, Trusted Vape Wholesale Supply by VapeShops Owners.
WHOLESALE INQUIRY: https://www.ave40.com/wholesale-service.html
Starter-Kits:https://www.ave40.com/starter-kits/disposable-pod-system-kits