Ehpro has long been proven to everyone that they can do atomizers and are not afraid to experiment. The main line of business is serviced tanks, but in the segment of drivelines the guys try to keep up with their competitors. Most recently we were shown Panther , and today I want to tell you about the Lock -drip, in which the draft of engineers for experiments clearly shows itself.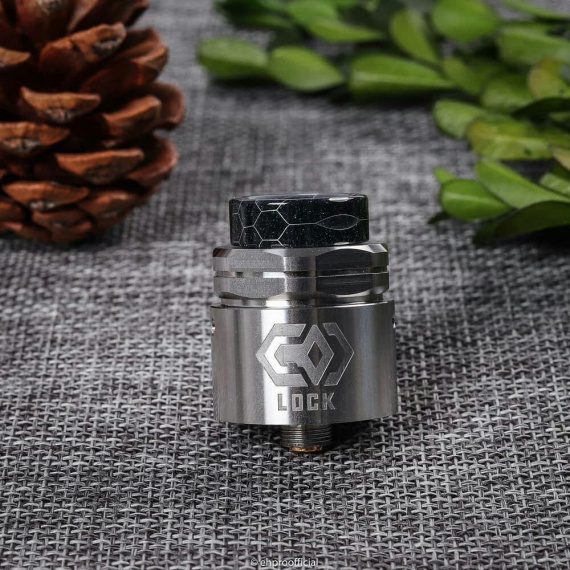 Honestly, I would not be at all surprised if the atomizers produced with a small gap by one manufacturer would be very similar to each other. Well, the Chinese have such a habit from one idea to squeeze out a maximum until it finally does not bore everyone. Fortunately, in the case of Ehpro this did not happen – repeat Pantherdid not, and developed a fresh design.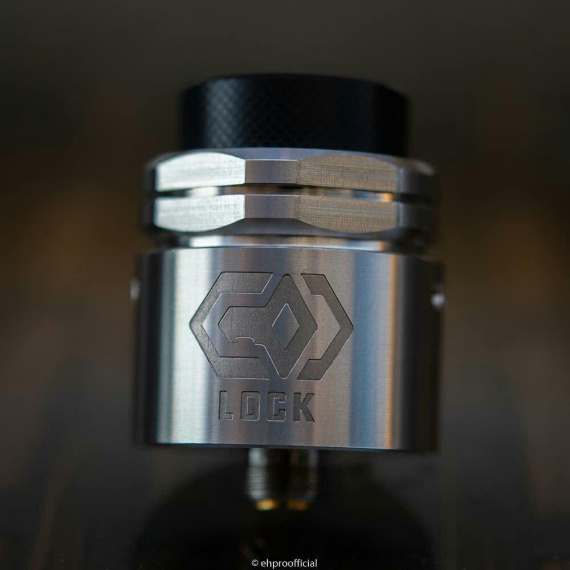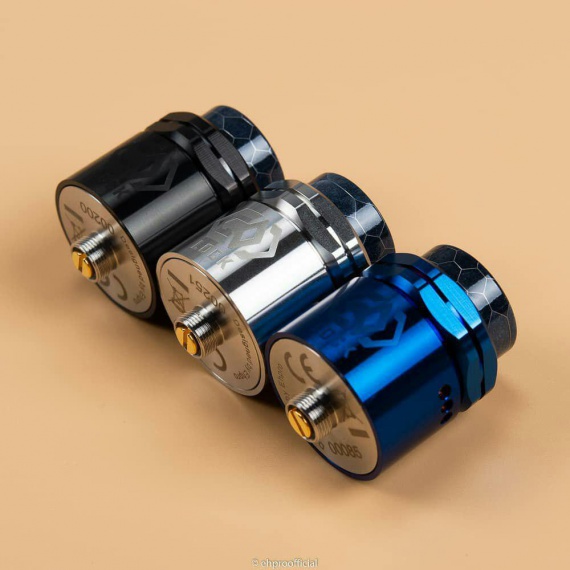 Dimensions :
Height – 28 mm.
The diameter is 24 mm.
Weight – 40 g.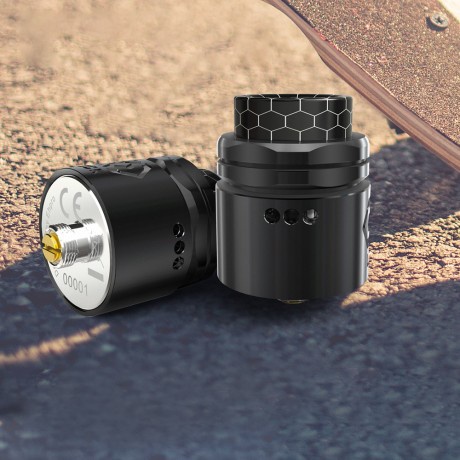 The main attention is riveted to the top of the case, reminiscent of some kind of mechanism. It looks unusual and can even lead to thoughts about the constructive complexity of drips, although this is far from the case. At the same time, the detail has a practical value, so this is not just an ornament. What else can you say on the design … Three standard color options, engraving on the body and a cool dribbling type, inherited from Panther .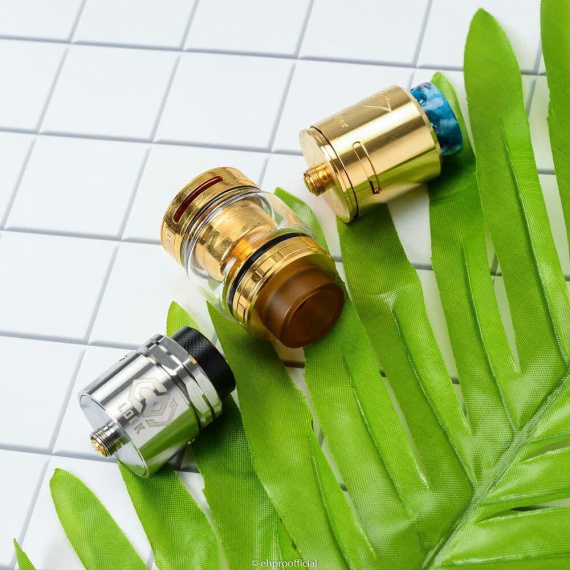 Specifications :
Having removed the lid immediately you understand that there is something wrong with the base of this dripka. Most of all the questions are caused by an incomprehensible design, located directly in the middle. The answer lies in the unusual decision of the engineers to use Notch Coil blanks. All that the user needs is to put the workpiece in the grooves and lay the cotton wool. The resistance is 0.15 ohm.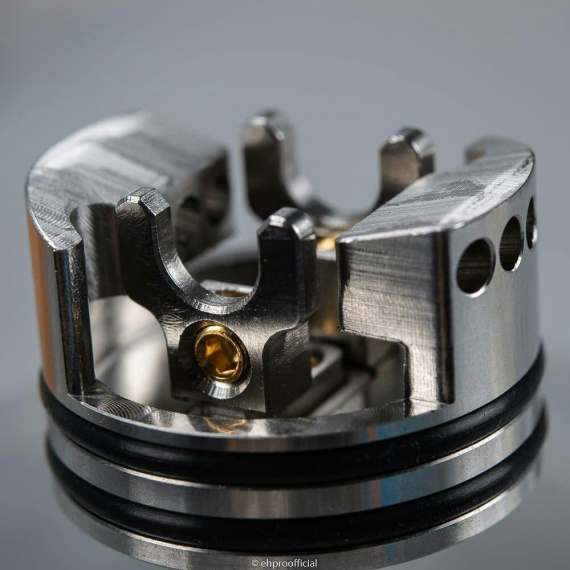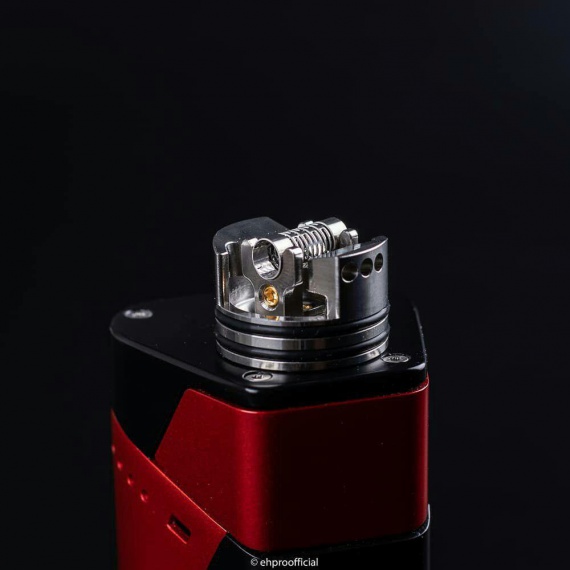 I would say that the chances of becoming such a popular drunk are quite small, if not for one important "but". Engineers have made the base universal. So, if you're bored with workpieces, you can always put one standard spiral and enjoy life. Fixation occurs with the help of side screws. I like this approach to business 🙂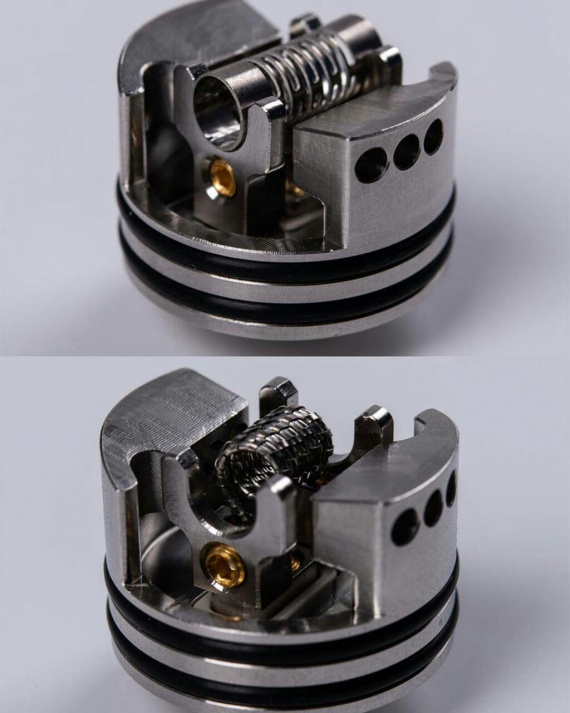 In the rest everything is quite simple. In the complete set have added BF a pin, so fans of squonks will be glad. The airflow is represented by a set of air intake slots in the upper part of the skirt. Directly on the spiral air comes through the channels in the pillars of the base. Something tells me that putting a good coyle on this drip can achieve a very good taste. There are more questions about the possibilities of procurement.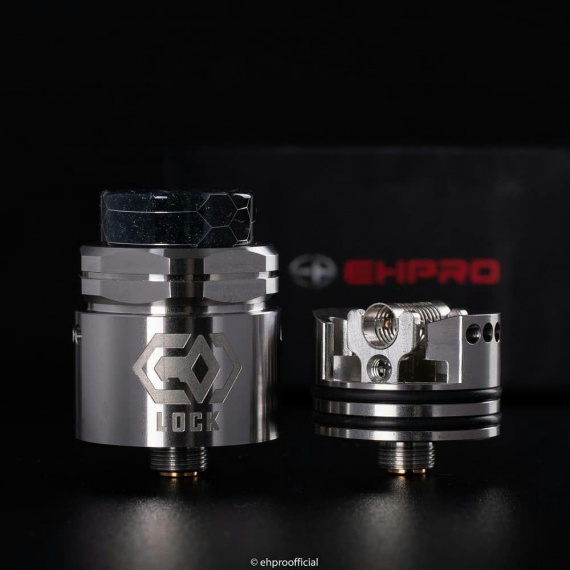 Hot Sale Recommendation:
Voopoo Vmate 200W Kit With Uforce T1 Tank