Today, the day is rich in interesting novelties. Without unnecessary foreplay, I bring to your attention the new flagship of Smoant, a boxing mod named Smoant Cylon 218W .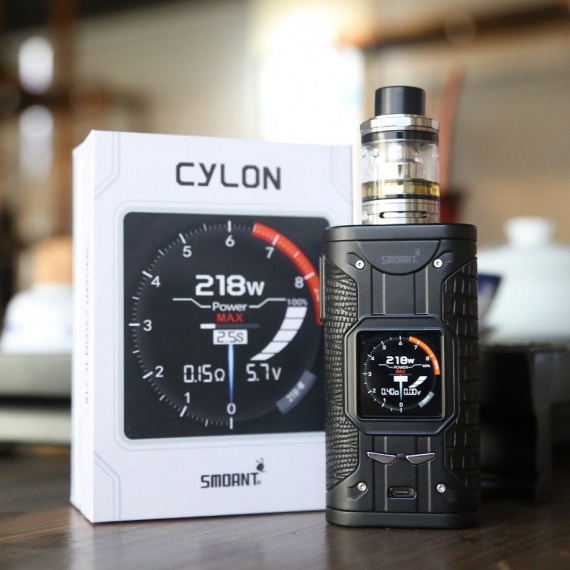 Dimensions: 90 x 47 x 32mm 
Weight: unknown 
Housing material: zinc alloy 
Power supply: 2 * 18650 
Chipset: Ant218 V2 
Output power: 1 – 218W 
Operating mode: VW, VW Curves, TC (Ni, Ti, SS), TCR, TC Curves 
Temperature range: 200 ℉ – 600 ℉ / 100 ℃ – 315 ℃ 
Supported resistance: 0.1 – 5.0Ω / TC 0.05 – 2.0Ω 
Protection:from low / high resistance, from overheating, from short circuit, from wrong polarity, from recharge / overdischarge 
Connector type: steel 510, pin gold-plated, spring-loaded 
Screen / diagonal: yes, color, 1.35 " 
Micro-USB port / charging: yes 
Update / firmware: yes 
Color: black, brown, red and blue (probably)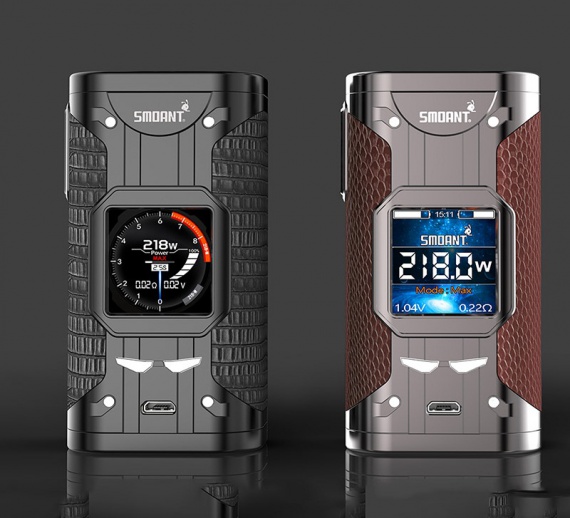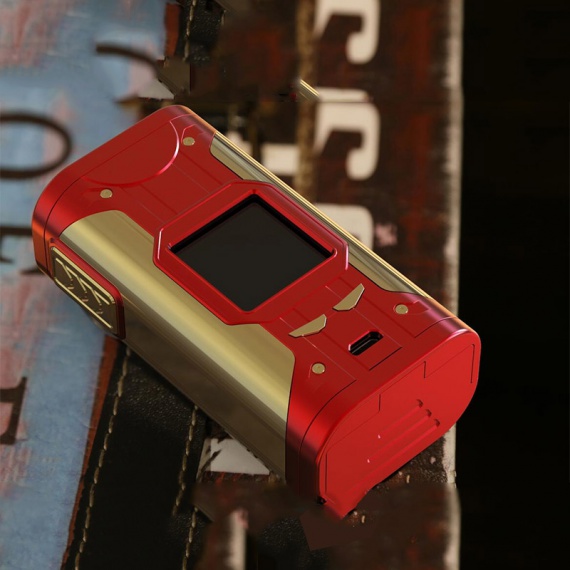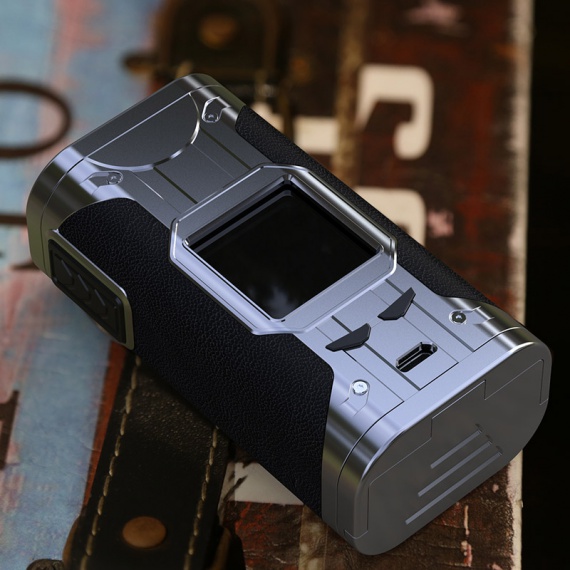 Package
Contents – Cylon 218W mod
– USB cable
– user manual
– warranty card


Design of the device "make" side inserts from (quote) "high-quality leather" and a huge "TV" , it is the display to which the prices are allocated central place in the sidebar.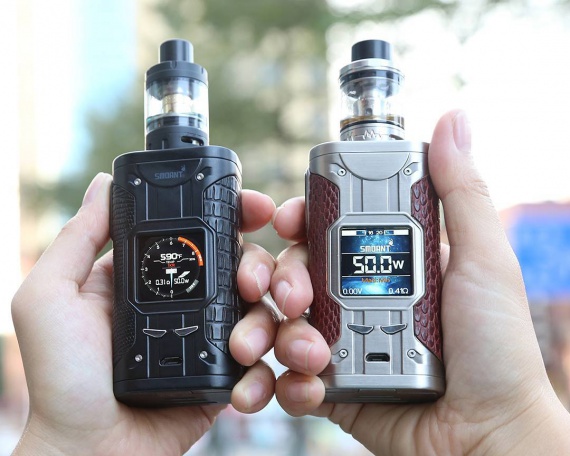 The profile is rectangular, all sides of the box are rounded, for a more comfortable hold. And even the fire button is located on a smaller lateral face, which, undoubtedly, will be more profitable than its location above the screen.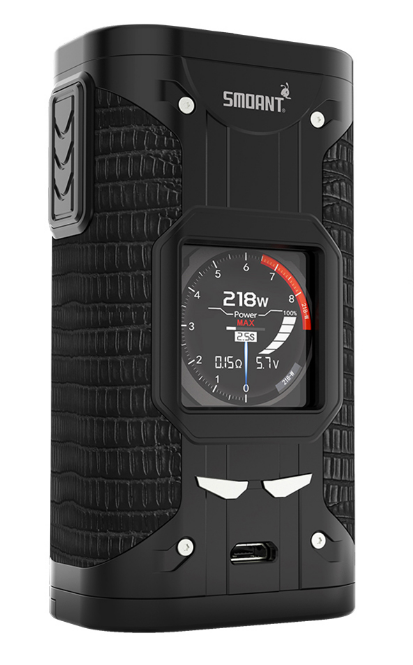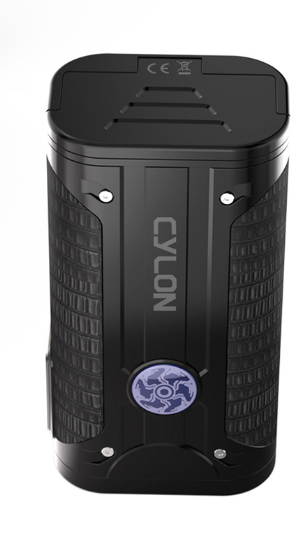 In general, the device looks good, a little "heavy" due to the presence of inserts "under the skin" and all sorts of decorative lines and depressions. But, in general, the "people" should like.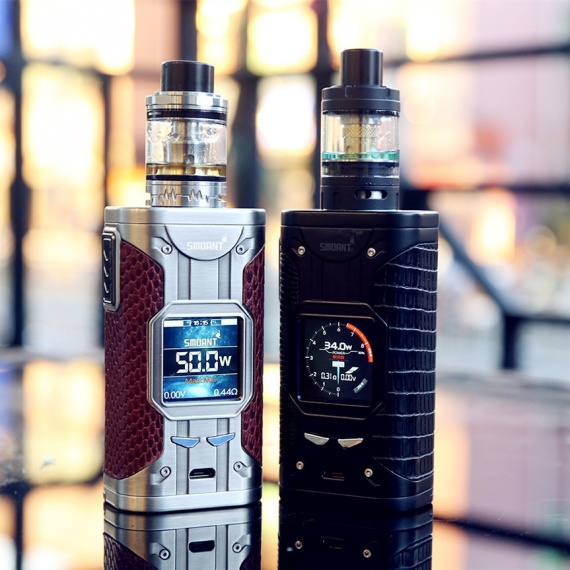 Just about the performance – everything is at the highest level, the updated version of the chipset, which was once installed on the Charon 218W, is responsible for the work.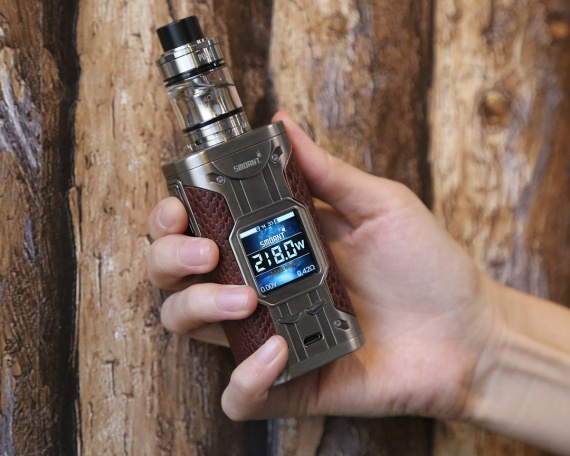 The landing pad of the connector is steel and ready to take on atomizers up to 30mm inclusive.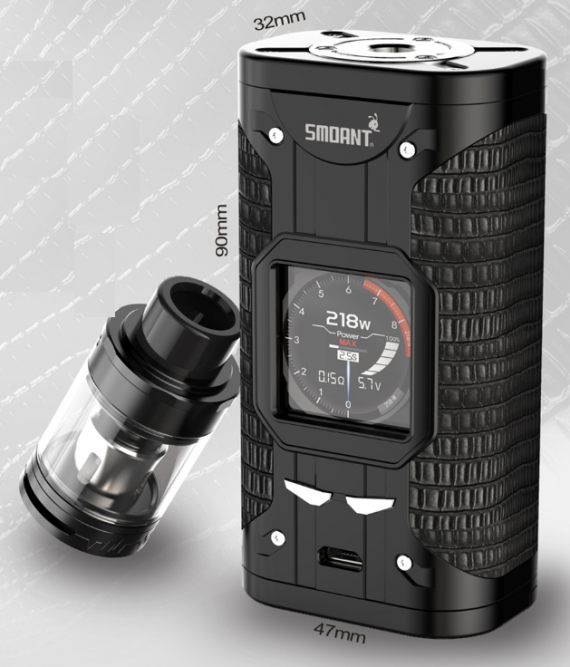 The button is large and elongated in the vertical plane, there are risks on it – it looks quite comfortable. The response to the button pressing is only 0.015 seconds.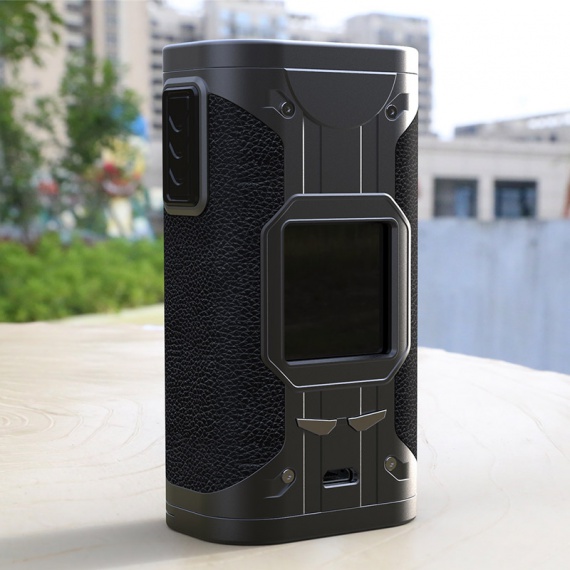 The screen is a separate story. It is big, color, and, I would say, almost pleasant. I rarely like color screens, but it's not bad here.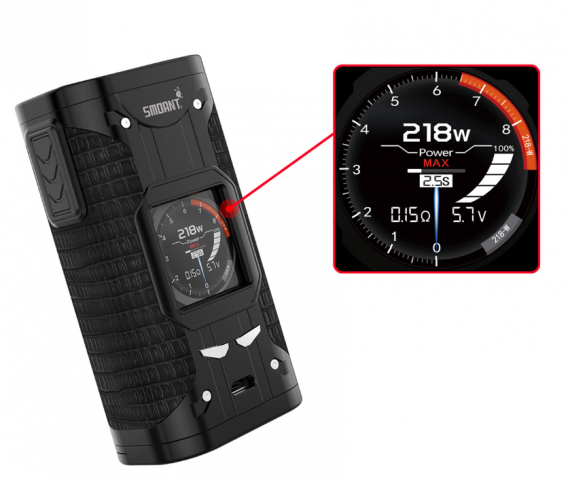 It is possible to change the design of the desktop (two kinds of interface).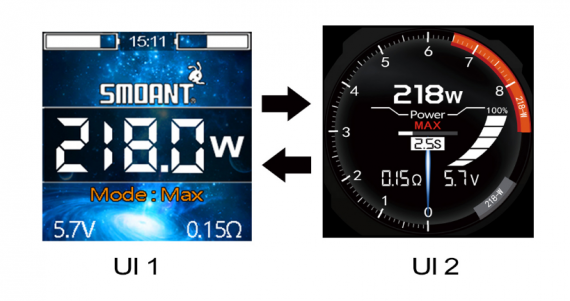 You can also "change wallpaper", most likely, you can also upload your own. Customized)))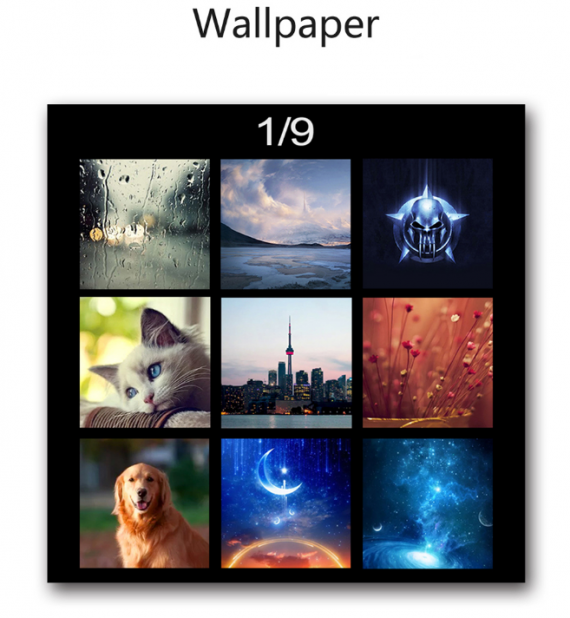 The battery compartment cover is sliding and tilting.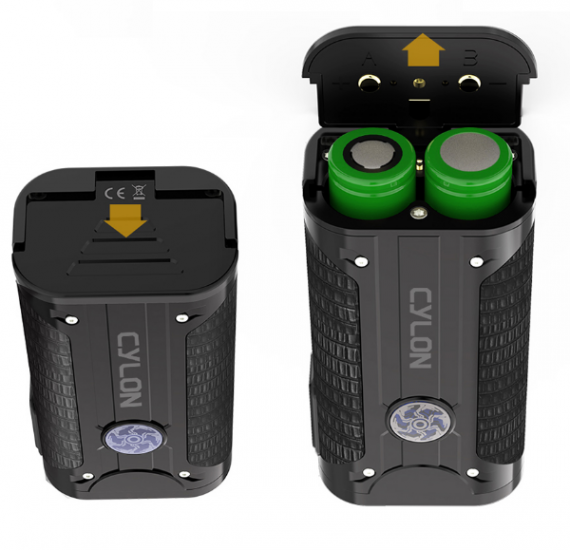 The price is 67 $. Well, what can I say, if you recall the recent cheapening of Vfeng from the company Sigelei, namely, I see it as the closest competitor, then, probably, the price is good only for the fans of the brand. For the rest there are cheaper options, and more interesting.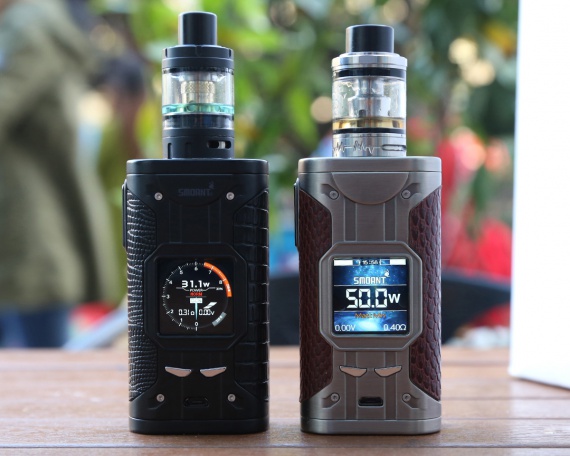 Advantages / disadvantages
+ design
+ landing of atomizers
+ productivity
– / + price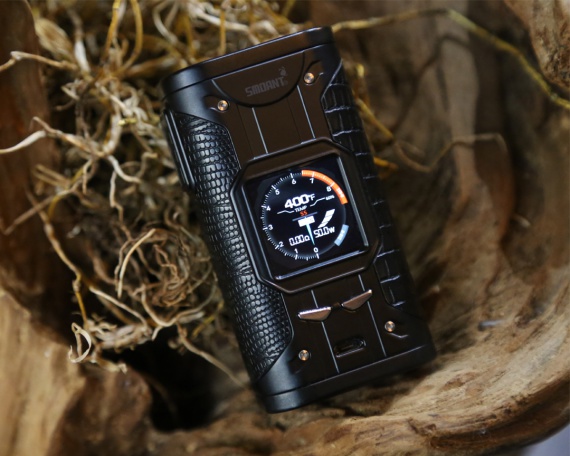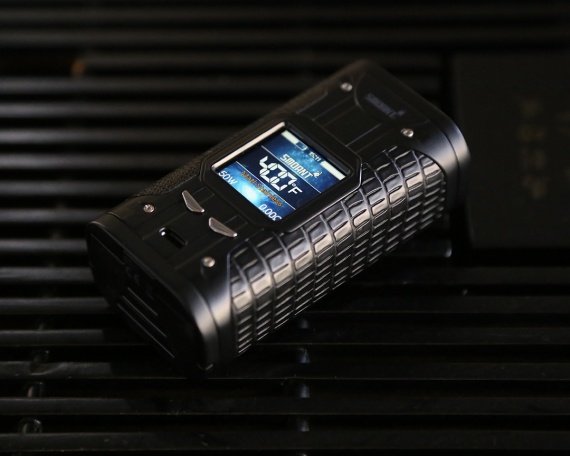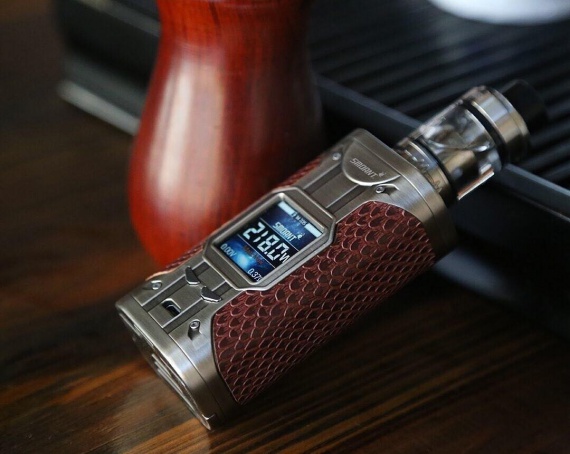 Hot Sale Recommendation:
Voopoo Vmate 200W Kit With Uforce T1 Tank